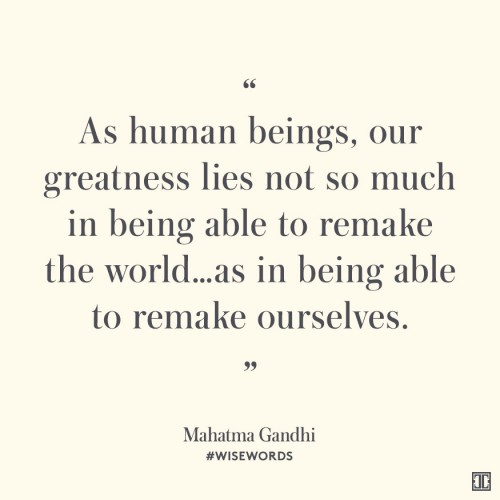 Remake Yourself
Have you ever thought what it would be like to remake yourself?
To have a complete destination makeover?
Well, now is the time to start really thinking about your life. No matter how young or old you are, you have a calling to fill on this planet.
You must find out what it is in order to be happy.
The reason 87% of people feel unfulfilled on their jobs is because they have never found purpose. They have not discovered anything outside themselves to live for.
Money, success, fame . . . those are all counterfeit ideas of happiness.
All happiness and contentment comes from within. It is just the way we are wired.
As a human being, you need meaning. When life has meaning, you can bear almost anything. Many people are struggling to become something . . . they don't even know what it is!
You see, we are all searching for God. Without him, life has no meaning, no purpose, no significance and no hope.
We have all read the greatest tragedy isn't death, it is a life without meaning. Hope is vital for life. You need it as much as you do air and food. Without hope it is impossible to cope. Nearly all suicide victims are without hope.
When you start to remake your life, ponder on your values. Take time to pray and ask God what He wants you to do in life. Expect him to answer. He will always speak to his children.
Take time to reflect on what is holding you back, or, more so, what makes you so prideful?
Whenever we are deceived by our pride, life has a way of eventually bringing us back down to reality, and it is usually through loss.
So, now is the time to reflect. What drives your life? Do you have any passions? What do you love? What do you hate?
Remember, God is far more interested in what you are than what you do! He is way more concerned about your character than your career.
Start on a plan to remake your life today. You may need to change some thinking and let go of some past mistakes, let downs and hurts.
But know this – your future is up to you and what you choose to make of it. You can let go and let God or you can continue to drive you're on ship right into eternity and not gain one reward.
Start today by writing down thoughts and see what things need to change. Your future happiness depends on it.
The Destiny Identifier will help you uncover yourself. Take it now at a discounted price and gain insight into your own psyche.