Have you ever wondered why you keep everything in and others share everything?

Have you ever wanted to see what drives you or what stresses you out?

How about the profession you would be good at?

Are you interested in knowing what makes you feel loved and secure?

Have you ever considered why you don't like playing sports like the other guys?

Or, why some girls are mean and others emotional?
Take the Destiny Identifier™ Profile NOW!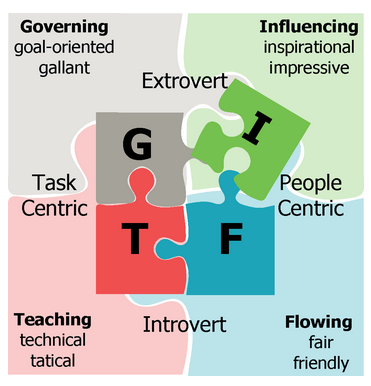 Our Destiny Identifier™ developed by Liz Morris, aka, The Personality Doctor™, is based off years of research and study from PhD's and professors, as well as other professionals that have spent their lives trying to understand spiritual and psychological truths and had them empirically discovered and verified.
Liz has dedicated her life to empowering people to live and lead through their personality and destiny identifiers.
These distinctions have enabled her to create strategies, programs and success methods that provide significant changes for teenagers and young adults.
Our Destiny Identifier™ also encompasses Liz's G-I-F-T Personality™ assessment inside it.
This combination of profiles is like no other on the market and will literally help propel people into the direction of their destiny.
"Young people are my passion. My mission is to help teenagers and young adults realize their potential, navigate change and identify opportunities that will propel them forward in life." Liz Morris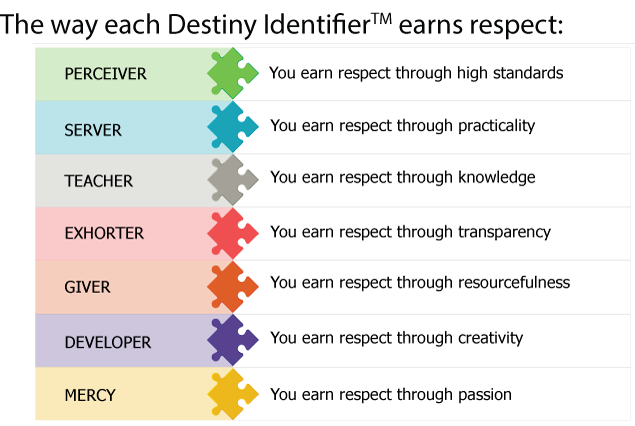 By taking the Destiny Identifier™, your knowledge about people and life will change. You will understand why people act and think like they do. It will help you tremendously in relationships of every kind. Take it now and see.
Next Step
Once you take our Destiny Identifier™ your next step should be to go to our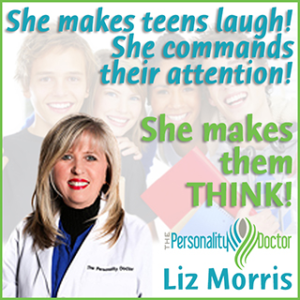 contact page, then call or email our office and schedule your own personal Destiny Day™ exclusively with The Personality Doctor.
For a minimal cost your personal Destiny Day™ will include the following:
Personal one-on-one mentorship with The Personality Doctor.

In-depth training of your Destiny Identifiers™ and G-I-F-T Personality™ characteristics. A 100-page interactive manual is included that explains all seven Destiny Identifiers™ and how they think, work, and function. This will help with all family, personal and business relationships.

Complete mapping of your goals, purpose, vision and mission so you can discover your true calling and purpose in this life and how to get there.

Information on the professions you are best suited for and

d

irection on how to start something that matters.

A FREE membership to Launch Yourself Academy™. This is a membership platform that teaches you how to market yourself to the world.

Invitation to a class that teaches you how to tell your life story. Your story is powerful and needs to be shared with the world.

How to position and promote yourself for your purpose. You will walk away knowing how to move forward with your life.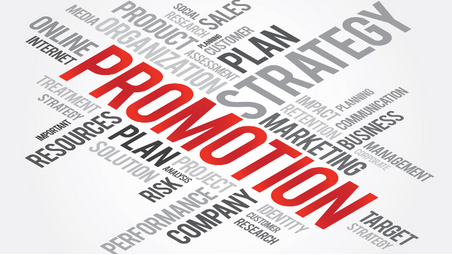 Take the Destiny Identifier and find out whether you are a Perceiver, Server, Teacher, Developer, Giver, Server, or Mercy.
What you don't know matters.